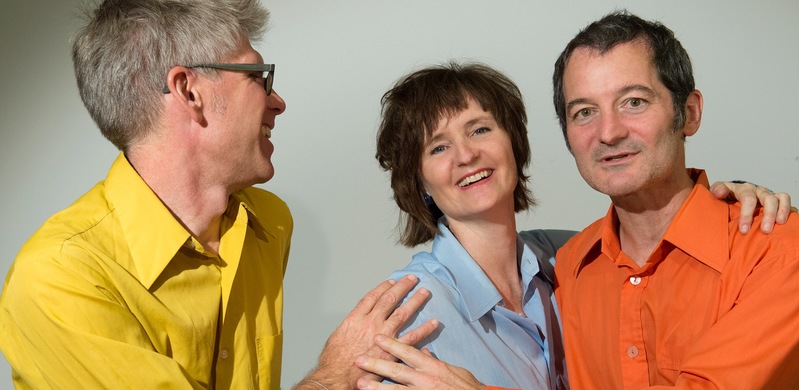 Blaubart
with Chris Wirth, (b)cl and Christian Strässle, v, vla
The collaboration with Chris Wirth dates back to our music studies at the Zurich Conservatory of Music. During this time we enjoyed playing together on many occasions such as concerts and diploma examinations. At the same time, we got to know Christian Strässle who was studying at the Conservatory as well. At the same time Christian Strässle studied as well and we got to know him.
Fascinated by the sound possibilities of our chamber music line-up and after inspiring sessions, we founded Baubart almost ten years ago and have been working together on various programs ever since.
The name Blaubart refers to the only opera of Béla Bartók, whose music we played in our first program. The promising sound of this name makes you curious and opens the gates to uncensored fantasy...
In 2015 and 2016, we devoted a great deal of time to Bartók's opera and were able to attract a large audience with our own version of it ("Blaubart plays Blaubart").
Blaubart has its own homepage Homepage
Blaubart plays Blaubart
Prozession - Tanz (M. Keller)