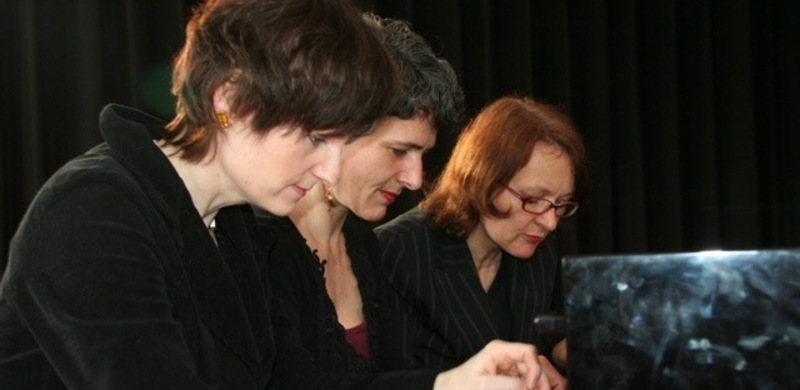 Tastressen
with Claudia Binder, p, und Gabriela Friedli, p
Three pianists on two grand pianos - an unusual line-up, but one I felt very comfortable with from the beginning. Often two of us play while the third one listens, sometimes the three of us share two instruments, thus expanding the interior of the grand piano and widening our sound spectrum.
All three of us are inspired by the variety of ways we can improvise on the same instrument. I consider myself fortunate to play with Claudia Binder and Gabriela Friedli, two different and experienced improvisers. Our pianistic exchange is an enrichment for all of us.
In a series of WIM concerts in 2011, our trio was extended on Tastressen+ for three concerts (with Barb Wagner, Achim Kaufmann and Chris Wiesendanger).
In January 2015, we stretched out our feelers even further and organized a piano festival over two days for 6 pianists with three grand pianos on stage (see videos).